JOHN & CASSIE WILSON
Climb to Glory
John and Cassie Wilson have a unique perspective to share about the networking industry. They were both raised around it their entire lives. They can tell you from firsthand experience what it is like to be from a family that pursues it as a way to generate an income. John's parents, Don & Nancy Wilson, were upline to Cassie's parents in a networking company for years. And although they both saw that it was a viable way to create an income they weren't sure it was the path they wanted to take for their future.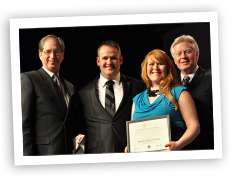 When they were first married John had joined the Army and had considered making it his career. Cassie was a stay at home mom who had a part time job to bring in a little extra cash. John was a combat engineer for the 4th brigade 10th Mountain division and quickly moved up to the rank of Sergeant. While serving his country he was deployed to Afghanistan for 9 months and Iraq for 15. During his Iraq deployment his vehicle was hit by a roadside bomb. In the blast, fragmentation from the bomb went through the side of their vehicle missing John by inches and took off the legs of his fellow soldier who sat behind him. Due to his training, John reacted quickly and was able to help save his friends life. When John came home he was diagnosed with PTSD (Post Traumatic Stress Disorder) and TBI (Traumatic Brain Injury) from his tours of duty. Shortly after returning home from Iraq the Army decided to medically discharge John. Which meant John would not be able to complete his "Climb to Glory", which was his division's motto, and what he set out to accomplish during his Army career. "That was the hardest couple of years in my life" John says. They went from having a pay check every two weeks to nothing. That is when they made the decision to give this industry another look.
Seeing what a financial, emotional and spiritual success that the industry could produce, John and Cassie made their own decision after much thought and prayer to follow in their family's footsteps. Although the decision was made, putting the work into action didn't happen at first. It was not until the Juuva convention in September 2011 that they made the change in both their hearts and minds to do something with this amazing gift God placed in their hands. They finally made a choice to stop sitting in the stands and chose to get up and join the game.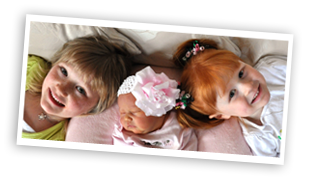 They adopted the Summit Success motto of "Reach the Summit." John quickly realized that Juuva had become his new "Climb to Glory." They became Summit members, going through the training there, listening to the CD's, reading the books, and going to meetings. They knew how important it was to do whatever they could to get that positive in their hearts and minds. They attribute the Summit System as being a huge part of their success so far in Juuva.
Part of their success was becoming the first new Sapphires to qualify for the Cancun promotion. Another part was that people in their business were now experiencing for themselves the difference Juuva products were making and the great impact the Summit teachings were having in their lives.
All the Juuva products have made a huge difference in their lives. John especially likes to tell everyone about the Anion Emitter. John says "the blast in Iraq actually fractured a vertebra in my neck causing me unbelievable neck pain the majority of the time. After being introduced to the Emitter at the Summit-Juuva conference I wear it clipped on the back of the collar of my shirt all the time a great way to contact and a huge relief from my neck pain.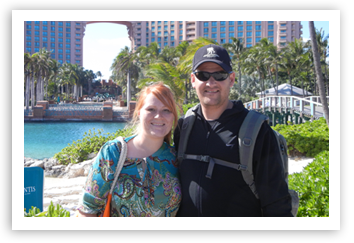 Many people have asked Cassie "how do you balance building your business with 3 young children?" She and John have 3 girls, Nevaeh 7, Brooklynne 3 and McKenzie born February 9th. Cassie enjoys answering this question because of her experience - "I loved being a military wife, having my husband serve our country was a great honor but please understand the sacrifice it took for our family. Of the first 4 1/2 years we were married and through having 2 children, John was out of the country or in training more than half of that time. Having him leave us at night to share this great business with people is such a small sacrifice compared to before. I'm equally as proud because every night he is out serving other people, helping them attain better health and financial success. The best thing about this compared to the military is that I have the opportunity to be with him much of the time."
Their advice to new business owners is, "join the Summit system, find your why, and transform your life so you can help other people transform theirs. When challenges arise work through them and don't let them set you back. Keep your dreams in front you and make sure you qualify for Cancun."
John & Cassie firmly believe that Summit Success is to your attitude what Juuva is to your whole body. They add "what an incredible journey so far and we are just getting started. Thank you again for this awesome opportunity and we will see you at the top!"